About CASA of Solano County
OUR MISSION
CASA of Solano County's mission is to ensure that each abused and neglected child under the protection of the court has a consistent caring adult volunteer who helps them reach their full potential.
In support of this mission, CASA of Solano County is committed to the following:
Advocate for the best interest of children and youth.
Recruit, screen and train a diverse community of volunteers to act as Court Appointed Special Advocates (CASA's). 
Provide comprehensive training programs to educate volunteer advocates.
Provide ongoing support to CASA volunteers and staff.
Create and maintain public awareness and educate the community regarding child abuse and neglect.
CASA strives to provide diversity, equity and inclusion in all facets of our work including the recruitment of volunteers and board members in order to meet the needs of the diverse population we serve.
Create, maintain and discover relationships with public and private agencies/organizations and individua!s to support the mission of CASA of Solano County
Act in liaison with, and at the direction of, the Juvenile Court Judge.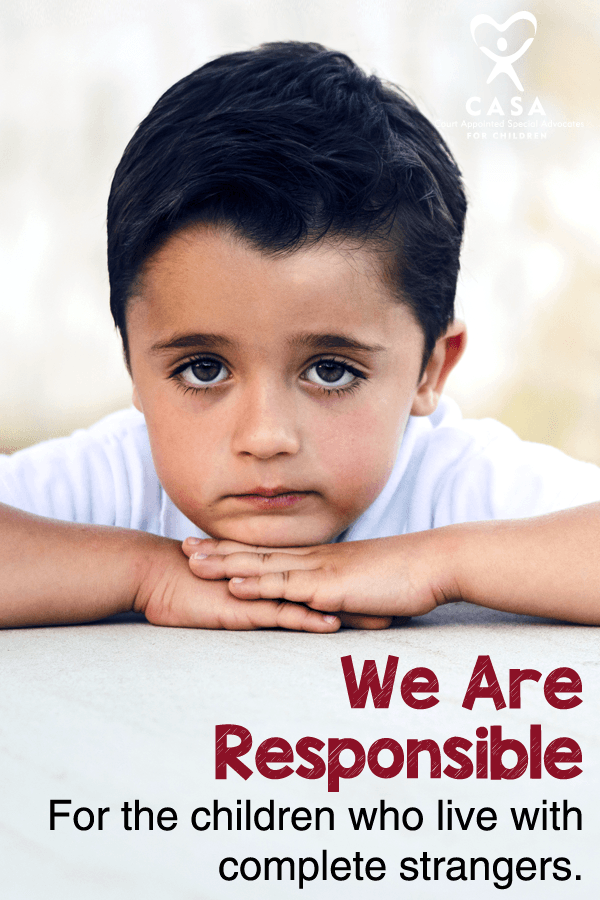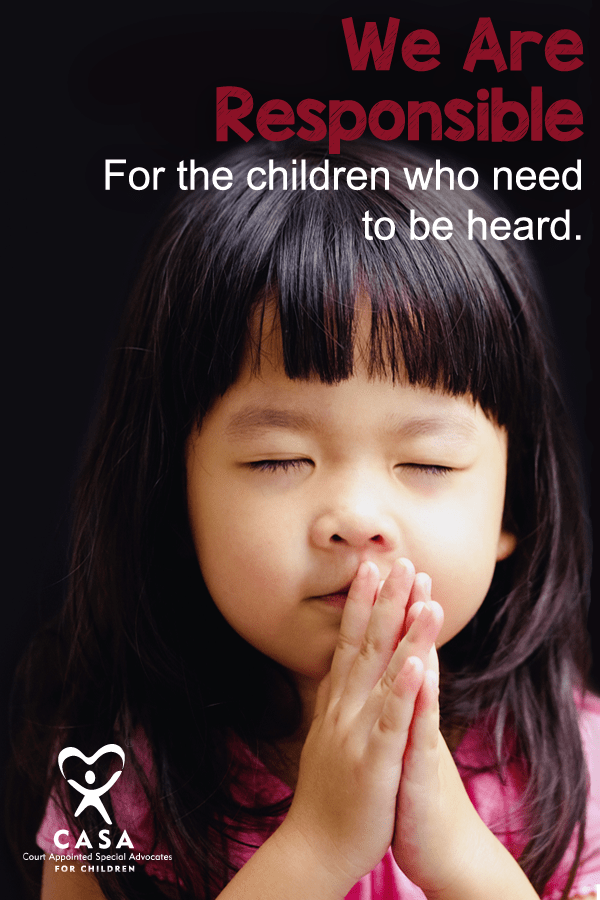 CASA OF SOLANO COUNTY'S HISTORY
In July 2001, the Solano County Superior Court Executive Committee met with representatives of California CASA, National CASA, and the Judicial Council Administrative Office of the Courts, to discuss a proposal to bring a Court Appointed Special Advocate (CASA) program to Solano County.  The meeting provided the Courts with an opportunity to ask questions and have open dialog about their concerns.
Following this important meeting, in September 2001, the courts agreed to support a Solano County CASA program.
The Courts did, however, have some caveats.  First, they felt it important to have direct input in creating the program and requested that the County agree to the creation of the program and to placing it under the Office of Family Violence Prevention (OFVP). They requested that it remain under the OFVP until it reached sustainability and then they would reevaluate its placement.  Second, the courts requested that volunteers receive 40 hours of training rather than the 30 hours required by National CASA Association.
In October 2001, a request was made of the Board of Supervisors to support the creation of a CASA program under the Office of Family Violence Prevention umbrella.  The Board agreed and asked that the OFVP return in two years with a status report on achieving sustainability.  An advisory board, including representatives of the Courts, the Board of Supervisors, Child Welfare Services, legal counsel, and other key agencies, was established to help guide the CASA program in its development.
On April 8, 2003, CASA held its first volunteer training class of ten potential volunteers.  On June 11, 2003, Commissioner J. Paul Coan swore in eight new advocates.  Two additional training classes were held and swearing-in ceremonies were conducted on December 17, 2003 and May 10, 2004.  In December 2003, the courts made their first CASA appointments.
On July 1, 2005, it was decided by the Solano County Board of Supervisors that CASA could now sustain itself as a nonprofit entity and Solano County CASA became "CASA of Solano County" a non profit organization.  With 47 volunteers, 2 1/2 full time staff positions and a fully functioning governing Board, CASA moved to its new office space at the County Courthouse (600 Union Ave., Suite 204, Fairfield, CA 94533).